The HUBB
Platform Features
The HUBB platform is home to the HUBB
trusted community.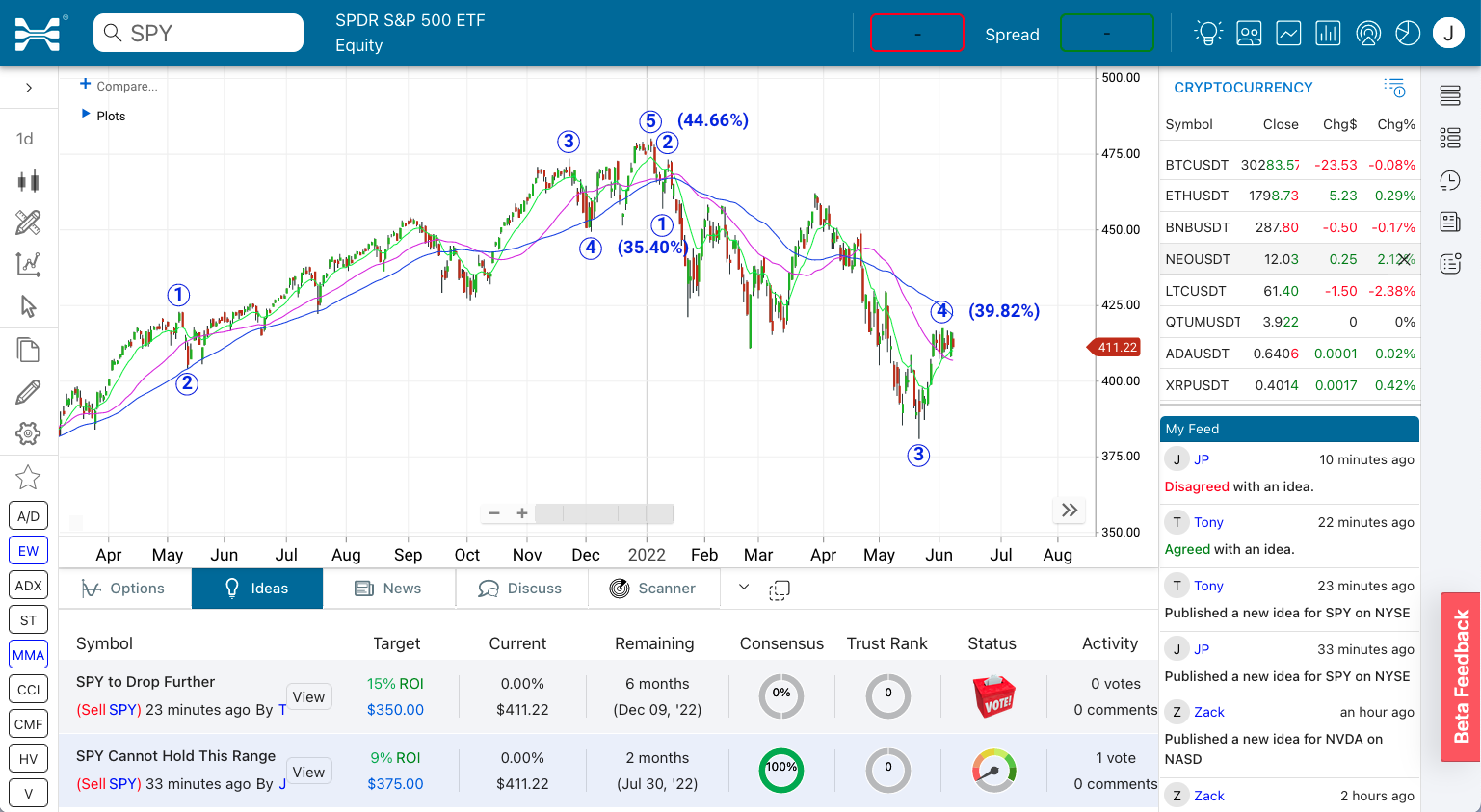 The HUBB platform is home to the HUBB trusted community. Whether you consider yourself a trader or an investor, the platform provides a range of tools, education and intelligence that empowers members to create and share investment ideas plus insightful content.
Trusted
Investment Ideas
Get access to thousands of investment ideas, each individually ranked and rated by the HUBB community. Filter out the noise by finding trusted ideas and following other investors who've won a hard-earned level of "Trust" on the platform!
Real-Time
Alerts!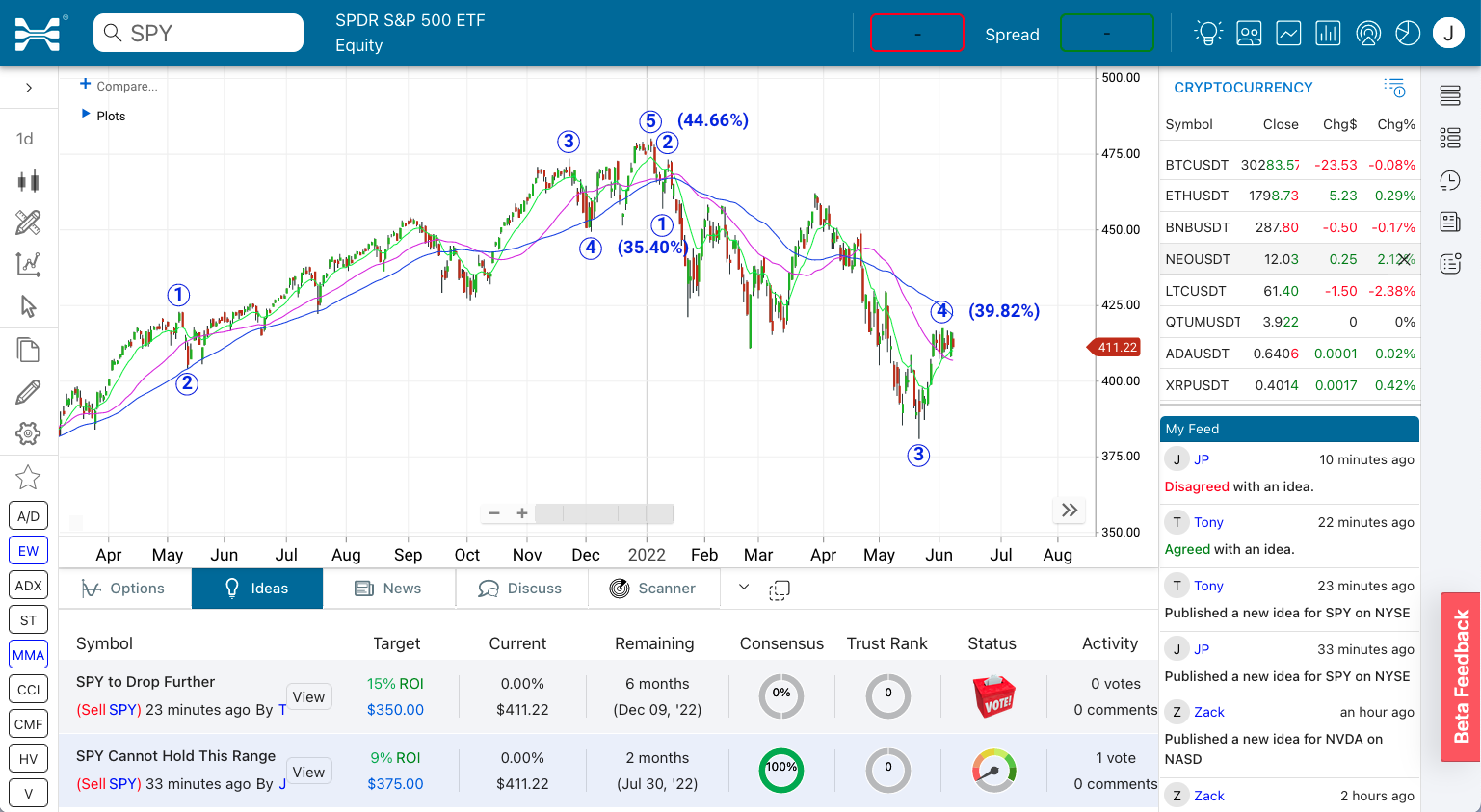 Need to know when certain market conditions happen? Whether it's a price level, an indicator signal or a trendline crossed, our automated alerts will make sure you never miss a thing.
Analytics & Tools …
Technical & Fundamental!
The HUBB platform offers best-of-breed analytics for both traders and investors alike! Whether you're looking for powerful charting, financial and ratio analysis, or news and events … we've got you covered!
Insights from
the HUBB A.I.
This unique capability provides HUBB members a true edge! Move beyond basic indicators with HUBB's proprietary A.I. scans and rankings. These signals, derived from multi-layer machine learning algorithms, give deep insights into markets that move beyond what you're able to analyse as a mere human.
One-Click
Power Scanner
A screener and ranker like you've never experienced before. We spent a lot of time to build a scanning capability that allows you express investment ideas, combine multiple criteria from all kinds of data … all in plain English and without needing to code!
Auto
Elliott Wave Counts
We've been providing traders and investors with Elliott Wave analysis for almost 20 years and this new platform is no exception. Automatically add Elliott Wave counts to your charts at a touch of a button or use the Power Scanner to find opportunities for short or long-term Elliott Wave trades!
Thousands
of Markets
Stocks, ETFs, Cryptos, Forex, Options, Futures … no matter what you're interested in, the HUBB platform and community puts the latest data plus trading and investment ideas at your fingertips.
Option Analysis
Tools
If you're into trading options, or looking to learn, you'll love our unique option trading tools. Option Chains, Risk Curves, IV Charts, Greeks, Model Values, Option Strategy Scanner and much more.
Connect
your Broker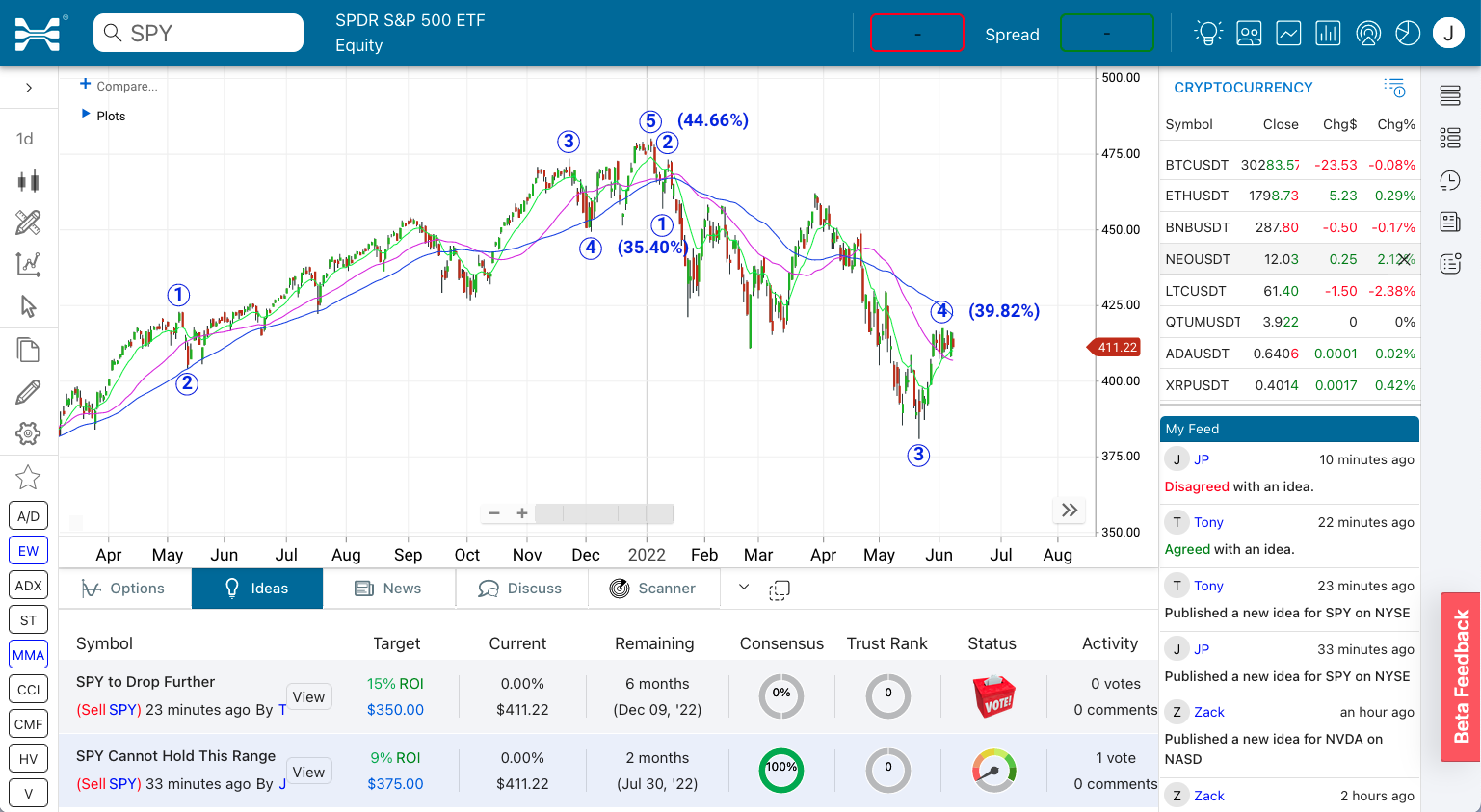 Whether you're looking to execute your trade ideas from your brokerage account, forex provider or favourite crypto exchange, we've got you covered with straight through connections allowing you to trade directly from the platform.